All About Sump Pump Gurus of Downingtown
Unlike traditional plumbers, 
sump pumps
,
sewage pumps
and well pumps. Our technicians are well versed in pump operation and repair. Our decision to specialize gives us the opportunity to stock what we need for almost every job and keep us running efficiently. Additionally, because we are doing essentially the same work every day, our techs can be prepared with the proper equipment, and have the knowledge to resolve 90% of the issues that may arise in any installation, the same day.
We are so sure of the quality of our craftsmanship and the quality of the products we use, that we provide a 5 year Parts & Labor Guarantee. All of our products have been carefully selected and are locally sourced or purchased directly from the manufacturer.  This insures you have the highest quality, not the cheaper units sold in the big box stores, giving us the ability to know that our installations are going to last.
Applies to all products professionally installed by Sump Pump Gurus or their authorized technician. Warranty covers normal usage, wear and tear, when used for the application it was intended. Warranty DOES NOT cover iron bacteria (unless annual maintenance is provided by SPG), or improper items flushed into a sewage pump.
have questions ? need more info ?
give us a call to discuss your unique situation
Sump Pump Gurus professionals are available 24/7 for emergency service.
Our scheduled services include routine sump pump maintenance, sump pump installation, sump pump replacement and sump pump repair services, as well as sewage pump maintenance and sewage pump replacment.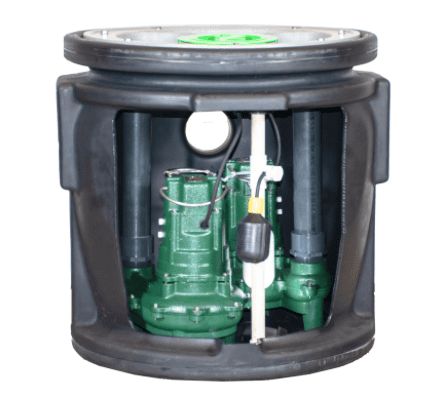 A sump pump is a submersible pump that is generally installed in the lowest point of your home. It works by pumping groundwater from under your basement floor, before it has the opportunity to rise into your basement or living space.
The pump redirects the water to the nearest storm drain, dry well, retention pond or a low lying area of your yard. When water enters the sump well, the pump is triggered on by a float switch and only activates when water reaches a predetermined level. By removing excess water, sump pumps prevent water from entering your home.
Sump Pump Gurus are experts at sump pump installation, replacement and sump pump repair.
Many new homes are equipped with pumps, or at least a sump pit, but older homes are easily retrofitted with a sump system or French drain to prevent basement flooding and give you the peace of mind that comes with it.
For more info about sump pumps, check out our blog posts.
Most homeowners forget about preventative maintenance of their sump pumps and sewage pumps – until they are standing in ankle-deep water. There is no worse time to discover your sump pump isn't working than after a heavy rain or quick snow melt.
Being proactive and ensuring your sump pump is in good working order will help prevent basement flooding. Regular service and maintenance are critical to extending the life of your pumps. Maintenance should be completed annually and you should check your pump quarterly if it is over 5 years old.
Handy homeowners can provide their own maintenance, its not brain surgery, just a little messy and requires a few tools. Check out our self service page for tips and tricks. If you prefer to leave the dirty work to someone else, the professionals at Sump Pump Gurus are happy to assist.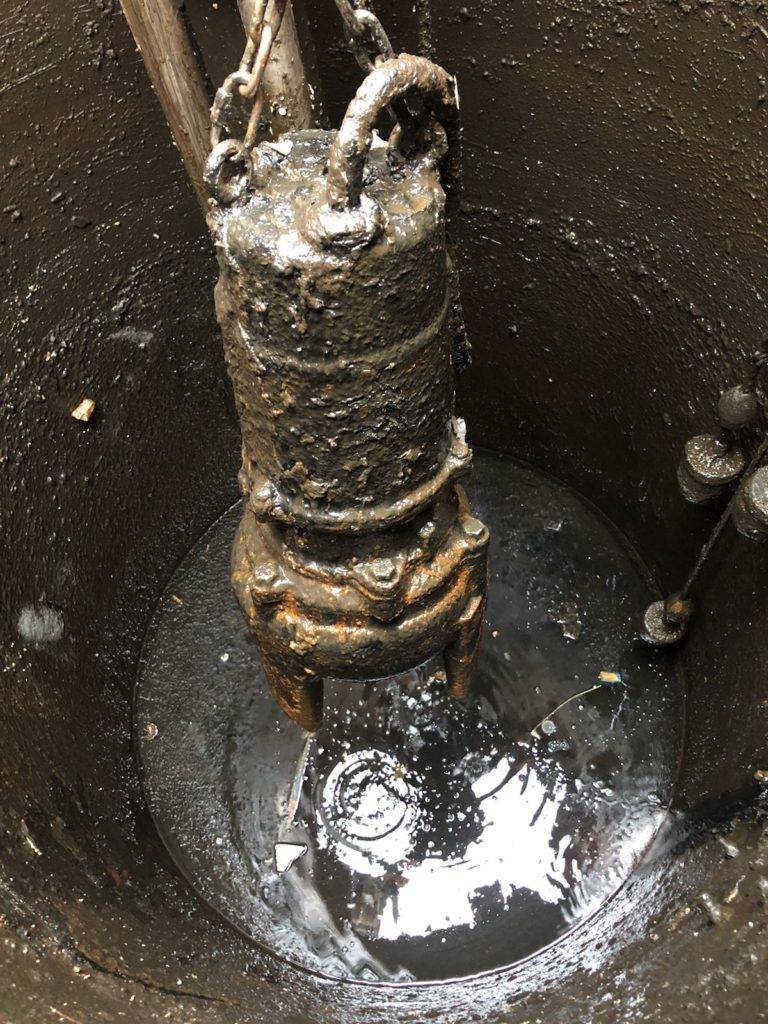 Sewage Pump MaintenanceIf you are unfortunate enough to require a sewage pump to remove your waste water, there are a couple thing you should know. NEVER, EVER, flush objects down the toilet that could cause you problems. Wipes, tampons, dental floss are just a few items that should not be flushed along with excess kitchen grease and food scraps.
Maintaining your sewage pump annually, can double its useful lifetime to better than 10 years. Its a dirty job, but opening up the pit annually and cleaning the walls, pump and float devices insure that there is nothing for the float to get stuck on and will keep the pit from smelling "off". Replacement of the check valve at this time is also beneficial.
This is again, a service you can perform yourself, but it is a dirty job.
What They Have To Say About Us
Downingtown, PA – A Great Place to Live
Located in Chester County, Downingtown, Pennsylvania is a great town to call home. It's a quaint town with a nice downtown area that's a great place to walk and visit. You'll also find a wide array of restaurants, cafes and shops. A great place to live, it's also a very affordable place. It's a small town that's home to almost 8,000 people.
Downingtown, PA is a small town that has plenty of history. It was settled in the early 18th century by European colonists. In the past decade, the town has enjoyed an economic renaissance. It's now a popular destination for visitors and residents alike. A good school district is also in place, ensuring that the town continues to be a great place to live.
Housing prices in Downingtown are higher than the state average, but the cost is more than offset by high incomes. Property taxes are relatively high. The average household income in the town is $83,095, which is higher than the state average. Downingtown has a low unemployment rate.
Downingtown's weather is moderate throughout the year, with temperatures in the low eighties in the summer and low twenties in the winter. This climate is a result of its location, which is close to the Delaware River. The area receives almost 30 inches of snow annually, which makes it a great place to ski and snowboard. It's also located near several parks, which offer a decent amount of tourism income.
The Downingtown Area School District has an excellent reputation for academic excellence. The schools offer a variety of courses, small class sizes, and prepare students for college and life after high school. In fact, Downingtown is consistently ranked as one of the best schools in Pennsylvania. The GreatSchools Rating is based on a variety of school quality indicators, including test scores, college readiness, and equity data. The Downingtown schools have a long history of academic excellence.
Downingtown is home to a number of historic buildings and sites. The Former Downingtown Industrial and Agricultural School was founded in 1904, and served as a vocational high school. The town is also home to the Chester County Courthouse, which is located at 215 Windgate Drive. The Chester County Veterans' Affairs Office is open weekdays 8:30 a.m. to 4:30 p.m. and is a great place to get information about benefits for veterans.